The Workshop on Cavitation exploitation will be held in Ljubljana, Slovenia, from 20th to 22nd of September 2023.
Ljubljana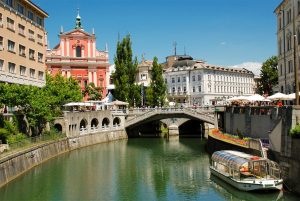 Ljubljana is Slovenia's capital and by many visitors described as a hidden pearl of Europe. It has a small-town friendliness and at the same time everything other large capitals have, even though it is just a mid-sized European city. Different historical periods have all left their mark on the city (for example during antiquity, a Roman city called Emona stood in the area) but the most pronounced mark was left by the opus of Slovenia's world-famous architect, Jože Plečnik. As the European Green Capital 2016 there are a lot of green spaces and nature even in the city centre itself. The soul of the city is the Ljubljanica River, crossed by picturesque bridges and Ljubljana's main attraction is about 900 years old Ljubljana Castle which stands on a hill above the downtown of the city. More information are available at visitljubljana.com.
MHotel
The workshop will take place at MHotel, Derčeva lica 4, 1000 Ljubljana, Slovenia. The venue is situated just outside the city center, a 5-minute drive or 20-minute walk away, with a secure public parking lot nearby. Participants of the workshop are kindly invited to book a room at the M Hotel.
Gala dinner
Gala dinner will be held on the 21st of September.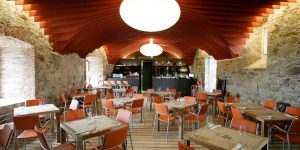 Guided tour of Ljubljana city
For all interested we have organized a guided tour around the city of Ljubljana. More information about the tour are available at link.